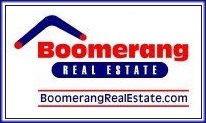 "I have known Lynn for 16 years. He is honest even to a fault -
meaning he will always tell the truth even if it does not paint a pretty picture for himself.
He is genuine, he is likeable, he is happy, he is humble, He is very knowledgeable and very responsive and someone that I trust completely.
He is just a terrific guy." - Scott Haymore 13Oct2008
Boomerang Real Estate
645 West 920 North
Orem, UT 84057
801-607-1546 Office
801-372-3024 Cell
pick1219@aol.com
"No Worries"